Appointments
Use our easy Appointment Request form to clearly communicate your needs to our team.
2.  Out of state clients can receive discounts at area hotels. Inquire within.
3.  Deposits are required for all appointments.
Deposits
Cancellations and Rescheduling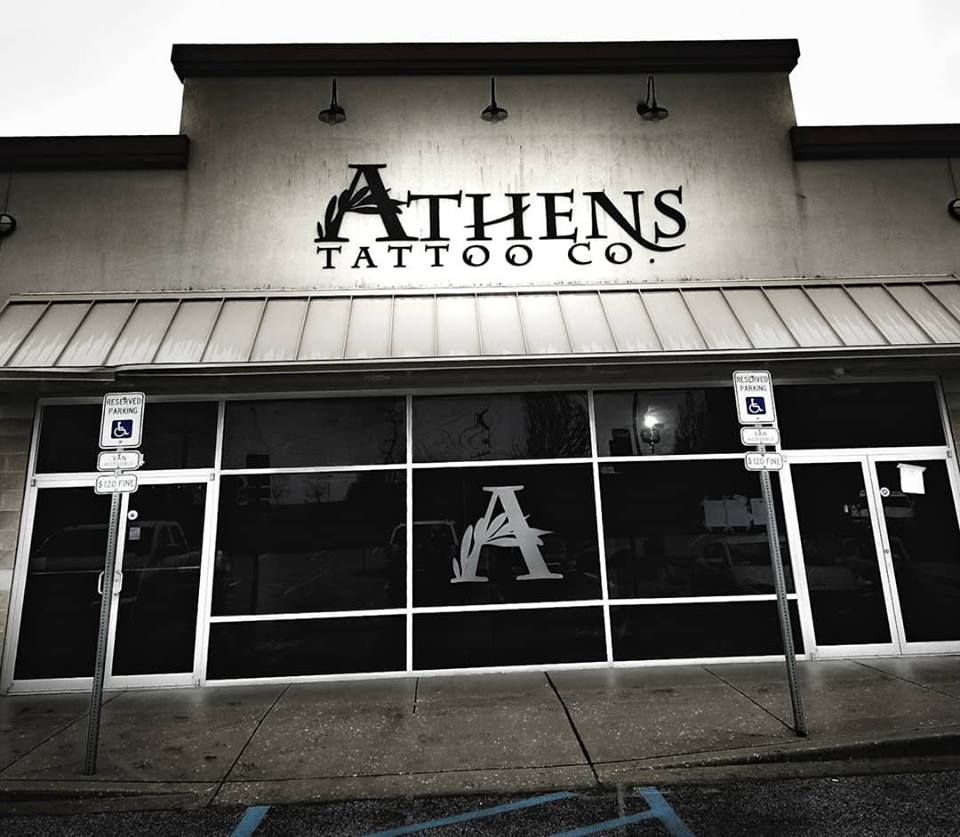 Incredible group of talented artists. I have tattoos by Allisin and Kasey and multiple piercings from Keith!
The place is gorgeous, extremely clean, the staff is very professional, and the artists are exceptional!! Allisin went above and beyond for me and my tattoo!! I can't wait to get back in and finish it up! Thanks Athens!
Everything about Athens Tattoo Co is world class!  From the moment you walk in everyone is super professional.  The shop is very clean and modern. I was tattooed by Kasey, we discussed my ideas and he designed an incredible one of a kind tattoo for me that exceeded all my expectations. His professionalism throughout the entire process was outstanding!  Everyone at the shop was great!  My wife got a piercing from Keith and his professionalism was also world class!  We drove an hour and half each way to come to this shop and it was well worth it!  This will be the ONLY shop we use from now on!  Thank you Kasey, Keith, and everyone at Athens Tattoo Co for an excellent experience!!!